Newmillerdam Methodist Church/ Lakeside Centre
UPDATE 20/5/2021
We have now reopened for worship with safety measures in place. If you would like to know more about this please contact us via lynnethompson1@sky.com
Some activities in the centre have been able to recommence the activities in red below are now restarted.
Barnsley Road, Newmillerdam. WF2 6QQ
Set in the heart of Newmillerdam Country Park, the Lakeside Centre offers a warm and inviting welcome to local and regional community groups looking for the opportunity to combine outdoor recreation with indoor activities including reflection and relaxation.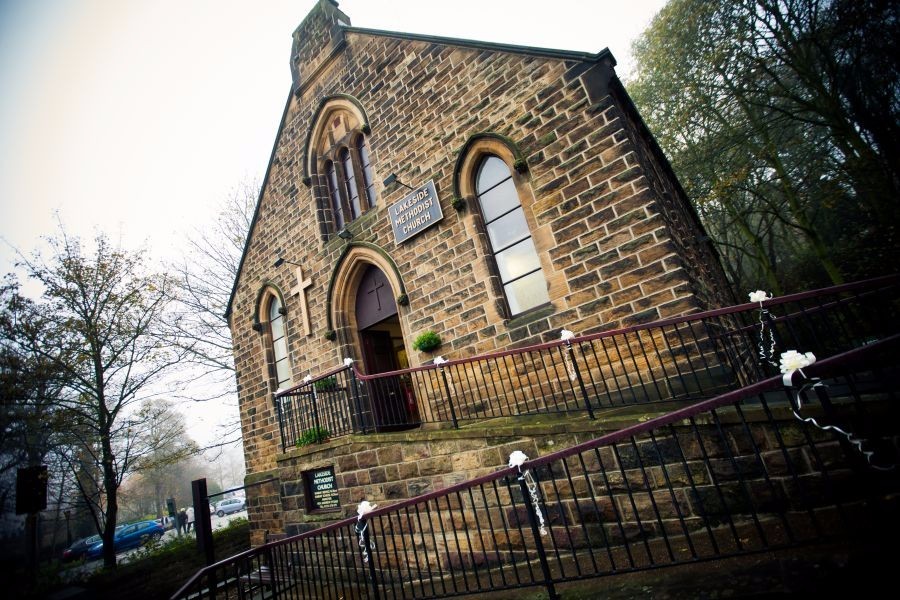 We are open to all users who share our commitment
to equality of opportunity and human well-being, but
we are also a church organisation, with a worshipping
congregation at the centre of our life and activities,
and -alongside our own fellowship and mission in
Newmillerdam - we can offer opportunities to develop
Christian discipleship through conferences and quiet days

The centre has a number of rooms, available for hire,
which are suitable for many different activities.
See below for contact details and booking forms
Worship:
Sunday - 10.30am ALL WELCOME. Currently we are unable to serve refreshments after the service
The last Sunday in the month is a less traditional service designed for all ages to enjoy
Activities:
Monday
Brownies
Aerofit class 19.30-20.30

Tuesday
Karate tuition 18.00-19.00 (Pee Wee Class)
Karate tuition 19.00-20.30 (All ages)
Newmillerdam WI meets 2nd Tuesday in the month
Wednesday Moo Music (activity group for 1-4 years)
Rainbows WI craft group (last in month)

Thursday
Karate tuition 18.00-19.00 (Pee Wee Class)
Karate tuition 19.00-20.30 (All ages)
Friday

Saturday
Pilates 9.00-10.00
Craft Club 10.30-12.30(last Saturday of the month)
Jujitsu 15.00-16.30

For more details of the above activities email
lynnethompson1@sky.com
Lots of other activities take place on the premises, for details of groups or to enquire about booking rooms for your activity please contact:
Margaret Thompson (01924) 258622 or e-mail lynnethompson1@sky.com


Lakeside_Occasional_letting_agreement.docx
lakeside_centre_booking_form.doc
Lakeside_Centre_conditions_of_use.doc
Location:
Newmillerdam Methodist
Church/Lakeside Centre
Barnsley Road,
Newmillerdam,
WF2 6QQ
Minister:
Rev Rob Cotton
01924 242017



Contact:
Bookings: lynnethompson1@sky.com