Methley Methodist Church
Hi, just to say we have sold our building and we are continuing to operate as a "chapel without walls" with weekly worship via zoom if we can help please yell, lornax.dobson@sky.com 07519 928668
Main Street, Mickletown, Methley, Leeds. LS26 9JE
Minister in pastoral charge: Revd Rob Drost
rob.drost@mail.com
07913542823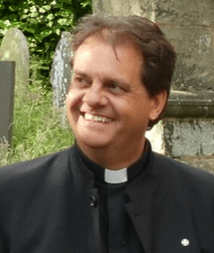 My name is Rob Drost and from September 2018, I will be new minister at Methley Methodist Chapel. I am also the minister at Lindale chapel in Kirkhamgate village, Wrenthorpe and Trinity (Wakefield).
Born in Cardiff, I moved to England when I was 17 to take a 'gap year' and have been involved with churches and church projects ever since. As well as being a church minister, I am also a qualified Youth & Community Worker and took this course through the YMCA.
I have run youth clubs, a conference centre, a Christian gap year programme, been a Bishop's Advisor in Youth Work and was a Project Manager with the children's charity "Barnardo's" working with Y10 & Y11 pupils who had been excluded from school. Before moving to West Yorkshire, I was the Chaplain at the Children's Hospital in Sheffield and had charge of Millhouses Methodist Church.
I am married to Rachel McCallam, who also works for the Methodist church as a Trainer and Facilitator. We have four children – Isaac, who is about to go to College, Stephen and Eve are both at University and Richard, who has autism and has his own flat in Rotherham. I am a bit of a pasta and cheese fan, mug of coffee kind of guy, I love a bit of rugby and a good movie with crisps…..!

(you can also find us on facebook)

Service begins at 10:45 on a Sunday morning


LIVING THE GOSPEL AND SERVING THE COMMUNITY WITH A BIG HEART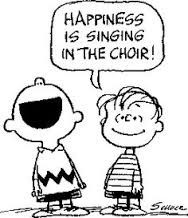 Join us at 7pm every Monday on Zoom, it would be great to see you, lornax.dobson@sky.com
07519 928668
This is it folks... the choir for people who can't sing!
The Clueless Chorus is for you if you want to have fun singing - end of. We REALLY don't care if you can't really hold a tune, but of course in order to be totally non-discriminatory we will also grant membership to people who CAN actually sing too. It's only fair really...
ALL AGES.
ALL ABILTIES.
REALLY.


==========================================================
Easy Church...
on the first Sunday of the month you can join us in Easy Church, it's always different and relaxed. It is very accesible and informal. The aim is all about getting "the message" over to everyone there in an easy to understand meaningful way. We pray, we often sing (but usually not hymns), we laugh a lot, share in good fellowship and leave with a challenge. It is geared at everyone, whatever age... come along on zoom.


***************************************************************************************


BIG WORSHIP...
join us on the second Sunday of the month at 6pm for worship with Rob, Tim and Kev. It's informal and ever changing. All hymns/songs are on the screen and it dares to be different, challenging, uplifting... come along, we'd love to see you on zoom

**************************************************************
STRONG TOGETHER
On Wednesday's at 6pm me meet on Zoom for a chat, to put the world to rights, support each other, just to catch up and be, please let us know if you need the link